* This blog post was edited and complemented with a vegan variation on December 5th, 2017.
---
Year after year we bake our favourite Christmas treats. One of my very own traditions is making this festive applesauce gugelhupf with a decadent frosting. It's the one item that can't be missing on our Christmas table. Over the years it has turned into a family favourite thanks to its rich flavour from all the winter spices. The large amount of applesauce makes it turn out really moist every time while the white frosting leaves it looking all festive!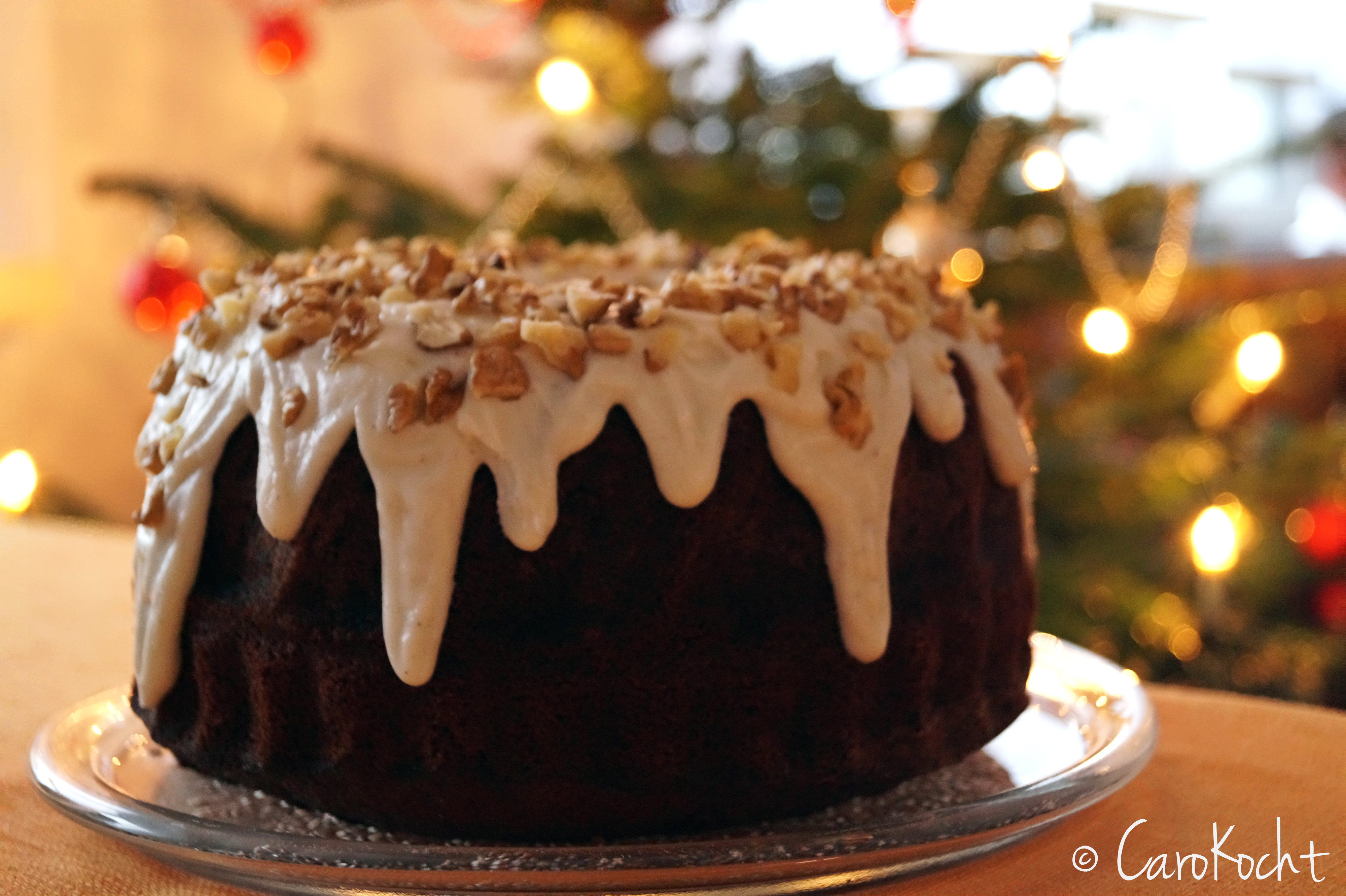 I found a similar recipe on Diana's Desserts many many years ago. What really caught my eye was the ingredient list that included so much produce I was able to use from our own garden! First of all, organic eggs from our lovely chicken. Applesauce cooked from the "Cox Orange" apples from our apple trees. And then, of course, walnuts from the sturdy walnut tree. I've adjusted the recipe over time. However, I don't usually go for the vegan version as I only make it once a year and my family loves it this way—no experiments tolerated. I still managed to veganise the recipes since I made this cake for friends a couple of times. The adjustments are added in parenthesis in the ingredient list below, the method remains the same.
This recipes yields one large gugelhupf pan (also known as ring cake / bundt cake pan). I use a pan with a diametre of 25 cm. In case your pan is slightly smaller you can also make muffins from the remaining dough, or even mini gugelhupfs. Just remember to adjust the baking time (approx. 15-20 min for muffins).
Festive applesauce gugelhupf
For the dough:
315 g sifted white flour (whole grain spelt works too, however, for Christmas I don't mind using white flour)
2 tsp baking powder
2 1/2 tsp baking soda
1 1/2 TL ground cinnamon
1 1/4 TL ground allspice
1 1/4 TL ground nutmeg
1 TL ground ginger
1/2 TL salt
4 organic eggs (VEGAN ALTERNATIVE: 3-4 tbsp ground flax seed mixed with 7-8 tbsp water)
330 g raw cane sugar (reduce to 150g if less sweet flavour is preferred)
240 ml neutral oil (I use organic rape kernel oil due to its buttery flavour)
pulp of 1 large vanilla bean or 2 tbsp vanilla extract
470 ml applesauce (unsweetened)
175 g walnuts, roasted & chopped
Preheat your oven to 180°C. Grease and flour a 25 cm gugelhupf pan. In a large bowl mix flour, baking powder and soda, cinnamon, allspice, nutmeg, ginger und salt.
Break the eggs into a separate large mixing bowl and combine with a fork. Add the sugar and beat on high for approx. 6 minutes. Then add oil and vanilla and continue mixing for another 2 mins.
While mixing on lowest speed, add part of the flour mixture then part of the applesauce, alternating between the two until all ingredients are combined. At last, fold in the walnuts. Pour dough into the prepared pan and bake at 180°C for approx. 55 min. Let the gugelhupf cool down on a rack for 10 mins before removing it from the pan. Leave it to cool down completely.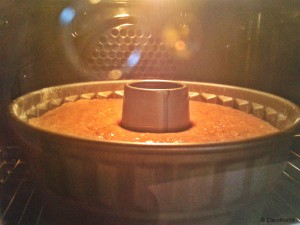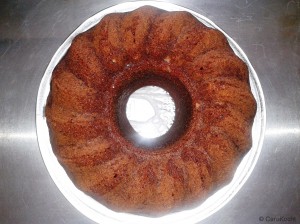 Cream cheese frosting:
85 g organic cream cheese approx. 30% fat (VEGAN ALTERNATIVE: vegan cream cheese of choice)
200 g powdered sugar (preferably from raw cane sugar)
pulp of 1/2 vanilla bean or 1 tbsp vanilla extract
60 g chopped walnuts
For the frosting mix your cream cheese together with the sifted icing sugar and vanilla. It should not be runny. Coat the upper part of the gugelhupf aiming for that drip effect by partly pulling the frosting down the sides a little. Sprinkle with the remaining walnuts and enjoy.