* This post was updated and complemented with a vegan variation on December 6th, 2017.
---
Christmas time is over but your cupboard is still full of holiday cookies cause you just had to bake them all? And now nobody feels like eating them? How about you turn them into a delectable homemade cookie butter before they disappear in the back of your pantry only to reemerge rock solid next holiday season—mocking you. Try this cookie butter recipe instead! My absolute favourite version of this is made using speculoos cookies, a typical German / Dutch Christmas cookie that is crunchy, caramel-like and spiced with the yummiest winter flavours.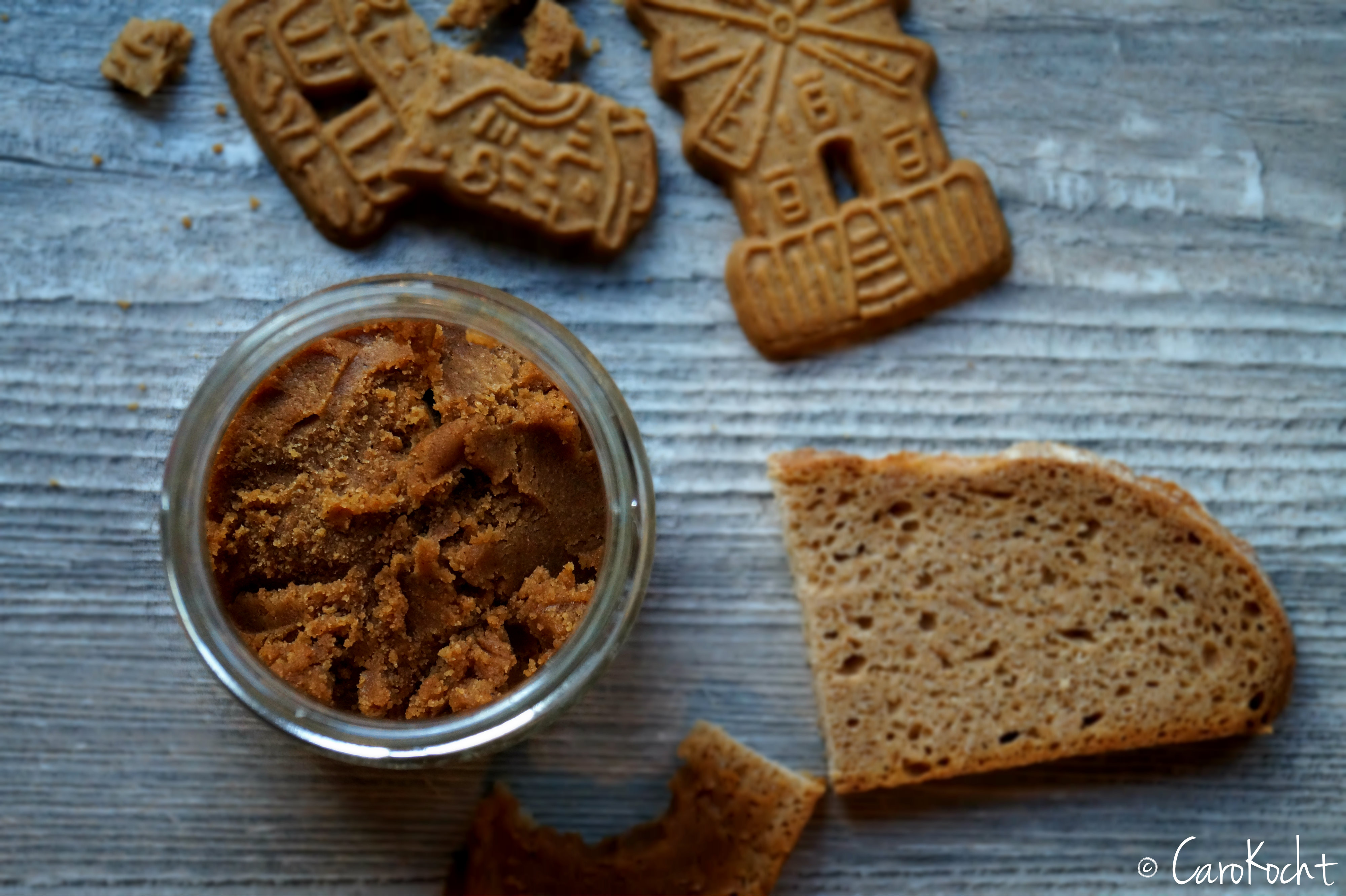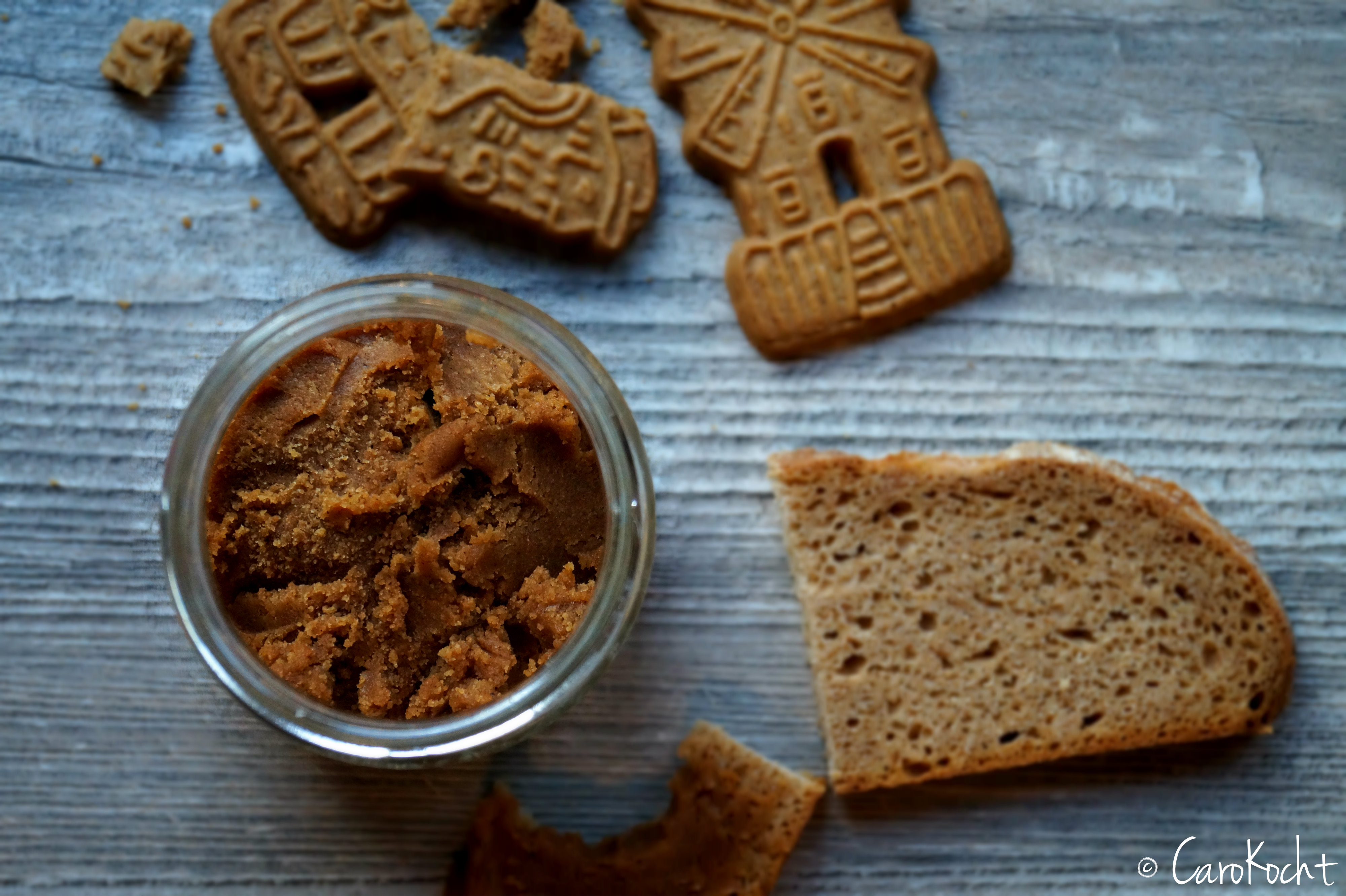 Since I wanted to give this to my relatives for Christmas this year I used store-bought speculoos cookies. But the principle remains the same. Note that you do not have to use this type of cookie. Any sort of Christmas cookies, shortbreads, crescents etc. will work. Nuts, icing and chocolate coatings could actually add a nice flavour to your cookie butter, don't you think? You could also use different combo of spices such as vanilla & tonka bean, or orange zest & cardamom if you like. Simply get creative and use whatever you got at hand.
I found a similar recipe on Backbube and immediately put it on my to-do-list for Christmas at home.
Speculoos cookie butter
Ingredients
(for approx. 8 small jars 125 ml each)
500 g speculoos cookies (usually VEGAN—I try buying products that do

not

contain palm oil)
30 g organic honey (or maple syrup—I use honey from friends who are beekeepers, look for organically operated regional sources or buy organic & fair-trade)
1 tsp cinnamon
2 tsp specuoloos spice (in case you want to make your own, it's 8 parts cinnamon, 2 parts nutmeg, 2 parts clove, 1 part ginger, 1 part cardamom, and 1 part white pepper)
pinch of salt
80 ml (vegan) organic cream
215 g softened organic (vegan) butter, roughly chopped
Method
Making this spread if fairly easy. First, roughly crumble your cookies. Then, you can either use a food processor to grind them or put them in a freezer bag. Squeeze the air out and seal it. Now use a heavy rolling pin to process them until fine. If you like some crunch in your cookie butter set a couple crumbs aside and add them in the end. I prefer this spread really creamy, so I ground my speculoos to an almost flour-like consistency.
Now place your "cookie flour" in a large mixing bowl. Add honey, cinnamon, speculoos spice, cream and salt. Mix well. Then add your butter cubes and mix again, until everything comes together to a homogeneous butter. Fill in jars and store in the fridge.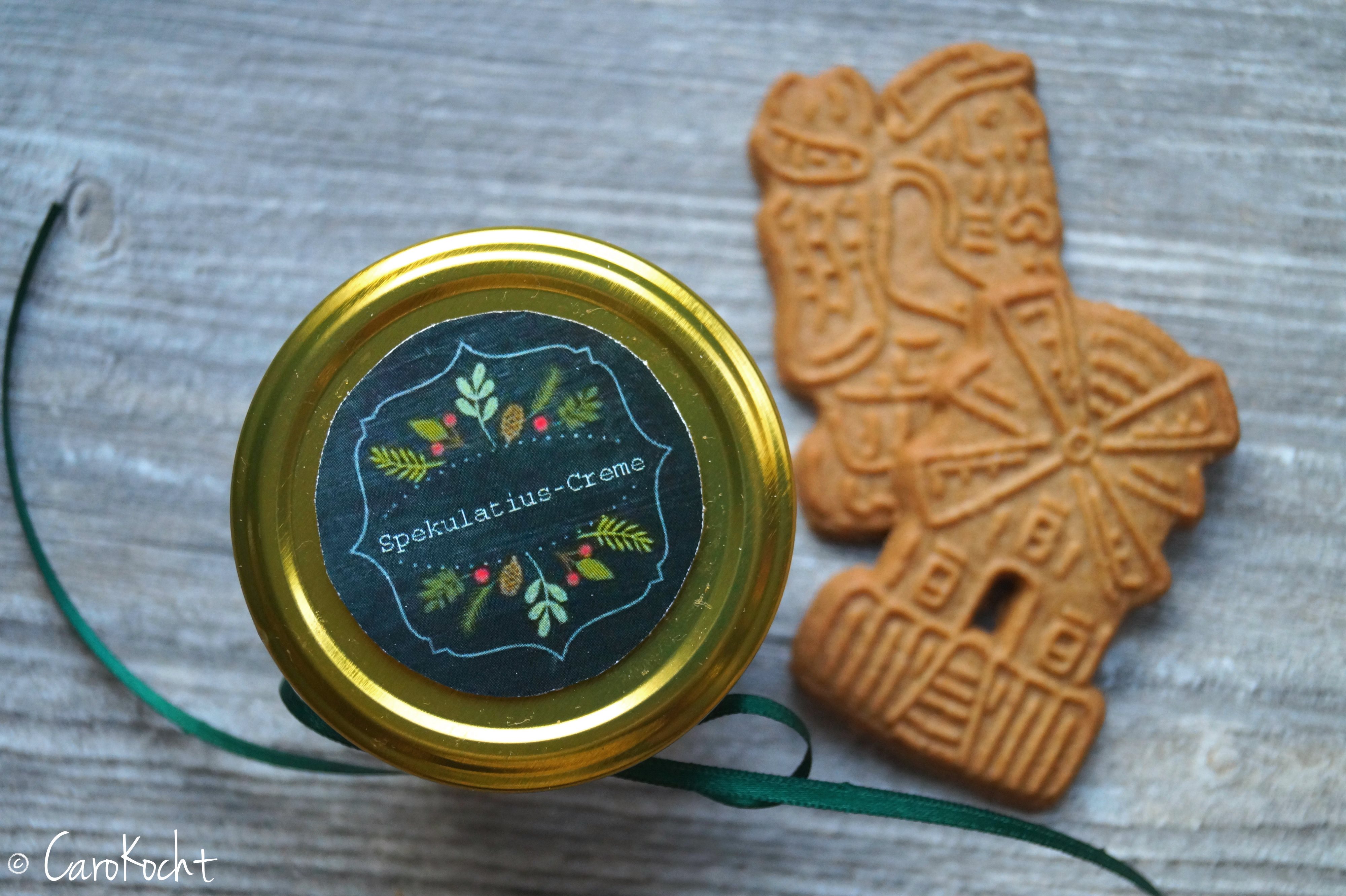 This spread tastes even better if left at room temperature about 30 min before serving. This will also make it easier to spread. Enjoy as is on bread or add to your oatmeal, pancakes etc. Well refrigerated your cookie butter will keep at least two weeks. Although I am confident it'll be all gone by then. Enjoy!